Trucking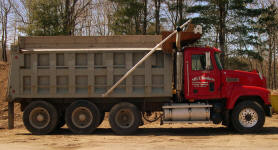 Whether you are putting in a new building, driveway, or road, or need a load of topsoil, Shue Brothers can help with our extensive fleet of dump trucks. We also offer lowboy and flatbed service to haul your equipment and have a log truck available to haul logs.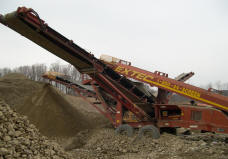 We have our own quarry for sand and have access to various other quarries for all types of sand, stone, gravel and more. Shue Brothers owns its own screener for sand, topsoil and gravel.
Shue Brothers can also work with your business to offer you custom trucking services.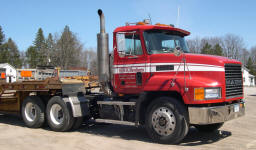 Our fleet of tractors assists with crop retrieval and waste removal for local farms who find it easier to outsource their trucking needs.

Contact us for more information on how Shue Brothers can develop custom trucking programs to meet your needs.