Logging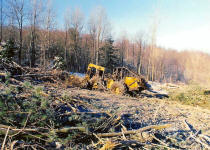 Shue Brothers will purchase standing timber lots or cut your existing timber. Superior timber lots can include soft or hard wood.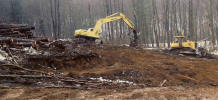 Our logging equipment includes skidders, log loaders, and dozers. When Shue Brothers

is done with the job, the landings will be cleaned of debris. Skidder trails will be leveled and disturbed areas will be seeded.