Owners
Shue Brothers, Inc. is wholly owned by two brothers, Gary and Ron Shue. In 1986, Gary and Ron purchased their first equipment and started doing small jobs on the side while they were employed elsewhere. After a short time, the two decided to focus entirely on their new joint venture.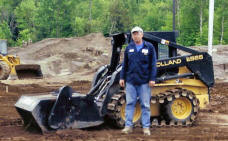 Gary Shue has been employed in the construction industry for 10 years before forming Shue Brothers and has served as laborer, foreman, supervisor and equipment operator. This diverse background has familiarized Gary with pipework, water/sewer systems, excavation, concrete, sitework and various heavy equipment operations. Gary Shue handles bidding, estimating and site supervision on many jobs.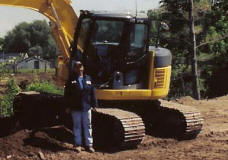 Ron Shue has 5 years of experience prior to Shue Brothers. His background is diversified as well and includes over-the-road trucking, laborer, logger, and heavy equipment operator. Currently, Ron Shue serves as a main contact for new business. He estimates and schedules jobs as well as oversees operations.
Since forming Shue Brothers, the business has grown and expanded to meet the needs of the surrounding communities and municipalities.